Laser Circumcision
Circumcisions are one of the most commonly performed surgeries in Korea, following closely behind the USA and Israel.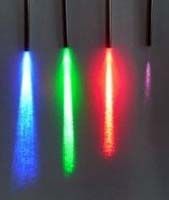 About 80% of the Korean male population has been circumcised.
Dr Kim never uses a machine for circumcision.
I never use a machine called the 'circumcision bell' which is designed for use in pediatrics.
Instead, he always uses electro-surgical instruments and lasers to perform an extremely advanced variation of the procedure which only removes the dermal layer of skin without disrupting longitudinal blood and lymphatic supply along the axis of the penis.
This advanced method helps prevent the intense pain caused by nocturnal erections when traditional circumcision techniques are used.
It is not a simple procedure like HA injection — it is open surgery with bleeding.
When it is the only procedure being done, circumcision usually takes more than one hour of surgery under local anesthesia. Dr Kim recommends patients stay in Seoul for 4-5 days post-op.
The procedure costs US$600.
Circumcision patients are permitted to masturbate when it causes no pain — usually 2~3 weeks after surgery.
Patients are permitted to have sexual intercourse when it causes no pain — usually 3~4 weeks post-op.
Circumcision by Dr Kim can be arranged by requesting an appointment at least one week in advance and by sending us a basic medical history and photos shot from various angles showing your penis in flaccid and especially erect state.