South Korea Visas
Requirements
Who Needs a Visa?
In the first quarter of 2021, almost every visitor to South Korea needs a visa.
In the past, bearers of passports issued by these countries already needed to have a visa to visit South Korea to get surgery by Dr Kim: Algeria, Argentina, Azerbaijan, Bangladesh, Belarus, Belize, Benin, Cambodia, Cyprus, DPR China, Ecuador, Egypt, India, Iran, Jordan, Kazakhstan, Laos, Pakistan, Palestine, Paraguay, Philippines, Turkmenistan, Ukraine, Uzbekistan, Uruguay and Vietnam.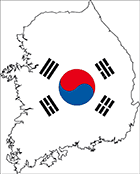 In 2021, most other nationalities must also get a visa to enter the Republic of Korea regardless of past exemptions.
We are UNABLE to accept patients from Afghanistan, Ethiopia, Somalia, Sierra Leon, East Sahara and some additional countries.
Many other nationalities can enter Seoul if their passport is valid for at least six more months from time of arrival.
In the past, patients from Hong Kong, Macau and Taiwan were NOT required to have a visa but that may have changed due to the global situation.
In the first quarter of 2021, the government often resorts to lock downs or other policies to make difficult all travel.
Visa requirements are changeable. Official policies must be checked regularly.
Nationalities that needed no Korean visa in the past may need one in 2021.
Check and re-check with the South Korean embassy or consulate in your country or region for current official policies regarding travel to South Korea.
Do not be surprised if you get confusing answers. Some patients must work hard to finally discover accurate current policies and practices regarding their nationality or passport.
You will almost certainly need to arrive in Seoul with a fresh, new negative PCR (polymerase chain reaction) SARS-CoVID test result that has been administered not more than 72 hours before departure from your place of disembarkation.
It is now common for airlines and many immigration authorities at airports to require evidence that a blood PCR test has been performed within the past 72 hours and produced a negative result.
Regardless of a negative test result, after landing in Seoul, the government currently requires new arrivals to isolate for two weeks. Plan ahead what you will do to keep busy while restricted from moving around the city.
When you emerge from quarantine, you will be able to freely travel to your consultations, examinations, pre-operative blood tests and surgery.
Patients who are required to have a visa to enter South Korea to see Dr Kim could enter as a tourist in the past. That was the easiest and simplest way to visit. In 2021, some Korean embassies require a letter from the doctor stating the visitor is a patient coming for surgery. It varies case by case.

Before 2021, all tourists arriving with a visa (or without a visa if exempt), were usually given permission to stay 30 days with the option to extend your stay up to 90 days, if needed. No patients need to stay in Korea longer than one month.
It was possible to visit as a tourist to get treatments that did not require a stay longer than about 10 days total.
Visa applications usually took 7-10 working days and sometimes up to two weeks to process in the past. Don't be surprised if it takes longer in 2021 if you can get a visa at all.
If you are required to get a visa, it is likely you will need to submit a:
completed visa application form
(high quality scan) copy of your passport
portrait-sized photo (4 x 3 cm)
letter of verification from Dr Kim to show the purpose of your visit
a copy of our medical tourist agency's registration, and a
financial statement showing you have enough money for the surgery and your stay in South Korea.
In previous years, it cost US$50 for a C-3-3 medical tourist visa.
The Korean embassy will probably NOT accept your local currency
A C-3-3 multiple-reentry medical tourist visa valid for one year cost US$120 in the past. That may have changed at some embassies.
More official information is available from Korea's Ministry of Foreign Affairs.