Vaginal Reconstructive Surgery Introduction
Dr Kim welcomes adult women of any age seeking hymenoplasty or other type of vaginal rejuvenation surgery whether your reason is: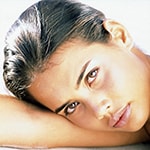 impending marriage
compliance with religious beliefs or social norms
enhanced sexual gratification
greater self-confidence
recovery from cancer or genital injury
reversal of natural childbirth consequences or a Cesarean Section
advancing age
avoiding a divorce
preventing your man from having an affair or
proactively trying to save a relationship because you fear it is true that:

"Breasts catch a man, but a tight vagina keeps him."
Vaginal reconstructive surgery includes many individual procedures: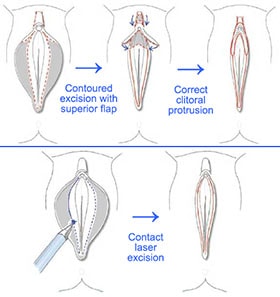 hymenoplasty
labiaplasty
perineoplasty
vaginal prolaps repair
uterus prolapse repair
liposuction
vaginoplasty
pelvic reconstruction
hoodectomy
labia filling
revision of bad results from previous doctors.
Vaginal reconstructive surgical procedures are marketed under many trendy names that can be confusing and each individual procedure often has more than one name.
A doctor is likely to use the terms that are trending in his geographica area and best link the procedures to his particular specialization.
These all refer to the same group of surgical procedures:
Genitoplasty
Gynoplasty
Gyno-Cosmetology
Urogynecology
Cosmetogynecology
Genitourinary Cosmetic Reconstruction
Dr Kim performs them all regularly.
That makes him an excellent choice for a 1-stop, comprehensive, high-quality solution.
Hymenoplasty
There are several techniques for hymen repair surgery.
Dr Kim has rich experience doing them all.
He will help you determine which technique will best enable you to achieve your goals.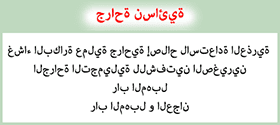 Hymen repair cost is affordable, starting from US$2000.
His many years of experience performing gender reassignment surgery for female to male and male to female transsexuals gives him a distinct advantage over other doctors.
He has closely examined countless numbers of true virgins and adult vaginas in pristine shape because female to male transsexuals with gender identity disorder rarely have had sex with men.
This is a key point, a unique feature of Dr Kim that makes him your surgeon of choice for vaginoplasty, hymenoplasty or any type of urogynecology.
It enables him to very accurately and genuinely recreate a virginal state that is both completely functional, medically accurate — and able to withstand close inspection and scrutiny.
Dr Kim gives extensive attention to fine details as a result of his long training under the famous Professor Sava Perovic of Serbia who originally bridged the gap between the fields of urology, plastic surgery and urogenital reconstruction.
Hymenoplasty, vaginoplasty and other vaginal rejuvenation surgery is often done by gynecologists and obstetricians whose expertise is in pelvic floor disorders, delivering babies, and correcting basic problems of mothers after childbirth.
Gynecologists & obstetricians are not trained in proper selection of materials and devices appropriate for vaginal reconstructive surgery. And they have no training in cosmetic reconstruction.
In comparison, Dr Kim has a rare and unique combination of vast and deep experience, skills, education (PhD in urology, not merely a medical doctor), elite training, plus tips & tricks that bridge urology, genitourinary cosmetic reconstruction and plastic surgery.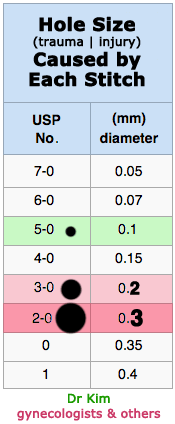 It makes sense to get vaginal plastic surgery done well, done correctly, and with great attention to fine artistic detail by choosing Dr Kim to restore your original beauty and function.
If desired by the patient, Dr Kim can exceed original levels of beauty, attractiveness and allure to increase your grip on the man in your life or to enhance your own femininity.
House Painting or Fine Art Masterpiece?
One easy way for patients to understand the difference between heavy-handed gynecologists and the fine art of Dr Kim is to take a look at the monofilament used for hymenoplasty and other vaginal reconstructive surgery.
Gynecologists usually use suture material up to 0.3 mm in diameter (USP 2-0) which is for deep fascia repair in areas under a lot of stress such as the abdominal muscles after a Cesarean Section.
Dr Kim normally uses suture material 0.1 mm in diameter (USP 5-0). It is commonly used for eyes, ears and faces.
This is one of many important factors enabling Dr Kim's vaginal rejuvenation surgery patients to:
recover faster
experience very minor or no post-op pain and
no vaginal bleeding.
Cost depends on which gyno-cosmetology procedures and options are chosen.
Patients enjoy total privacy and confidentiality.
All incoming and outgoing phone and email communications with patients on our private network are kept totally confidential using AES-256-CBC 256-bit encryption with Anti-DNS Leak, Anti-IPv6 Leak and Anti-WebRTC Leak protection.
Vaginal rejuvenation surgical procedures commonly done (some, not all) at the same time include:
hymenoplasty (hymenorrhaphy): US$2000 (US$5000 in USA)
perineoplasty (perineorrhaphy): US$2000
minora labiaplasty: US$2400 (up to US$6000 in USA)
majora labiaplasty (reduction): US$3500
clitoral hood reduction (hoodectomy): US$1000
posterior vaginoplasty: US$2400
anteroposterior vaginoplasty: US$5500 (up to US$8500 in USA)
labia filling: US$1500
functional and aesthetic pelvic reconstruction (cost varies); and
revision and improvement of unsatisfactory women's surgery by other physicians (cost varies).

Relevant options are:
type of anesthesia;
in-patient or out-patient
type of room (if in-patient is chosen).

A package of vaginal reconstructive surgery (multiple procedures) enables a patient to get substantially discounted prices.
Suturing and folding is often the most advisable for hymen repair surgery. But all available solutions and options are discussed during the pre-operative consultation and physical examination.
Then the patient comes to an agreement with the surgeon about procedures and options which then yields the net cost.
At least one hour of surgery will be required.
Recovery time in Seoul after surgery should be 2-3 nights.
Full recovery and return to normal activities varies greatly depending on the procedures done. Expect it to take 4-6 weeks.

Questions to help the doctor advise you better long-distance:
Are you married or unmarried?
Any children?
Race?
Age?
Location?
If unmarried and you have no children, you should need few procedures, probably only hymenoplasty, perhaps labiaplasty or perineoplasty.