Penile Implant Surgery: Erectile Dysfunction Correction
Unrestricted sexual intercourse satisfaction rate: — 92 to 96%!
Dr Kim specializes in permanent solutions for male sexual dysfunction. As many as 20-43% of men worldwide suffer from sexual dysfunction.
Erectile dysfunction is unfair and puzzling — and it is increasing.
In many developing countries, erectile dysfunction occurs in men as young as 20 years old.
Penile prosthetic surgery and three-piece penile prosthesis implants are the best solutions.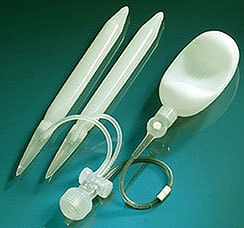 The latest medical technology and ultimate erectile dysfunction treatment is 3-piece inflatable penis implant surgery.
Irrespective of your age, you have erectile dysfunction if you frequently lack rigidity when you want to have sexual intercourse.
If your erection cannot be sustained for a sufficient time during intercourse — you suffer from erectile dysfunction.
If getting an erection takes a lot of time, that also means you are suffering from erectile dysfunction.
In some highly developed countries, up to 91% of the adult men have urological problems but most don't dare take action to eliminate their suffering. They endure it unnecessarily.
Precise numbers vary from country to country but almost 2% of men aged 23-29 years and about 3% of men aged 30-39 suffer from mild erectile dysfunction.
In men 40-49 years old in the most severely impacted nations, mild erectile dysfunction (ED) jumps to about 8% and almost 16% have severe ED.
In men 70-79 years old, more than 64% suffer from erectile dysfunction. It is chronic and severe in almost 37%.
ED therapeutic agents such as Levitra, Viagra, Cialis, Prostaglandin, Papaverine, Levito do not have any effect in 30% of patients.
Among men who get a result from a pharmaceutical solution, ED drugs will eventually stop working.
ED treatment drugs are expensive.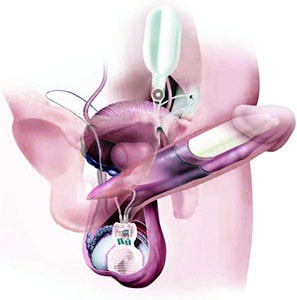 And such ED therapeutic agents have side effects.
The best treatment for chronic erectile dysfunction is a surgically inserted inflatable, three-piece penile prosthesis (hydraulic medical equipment).
Surgery and an implant is the best solution although many alternatives are being marketed to desperate men.
Other treatments delay the inevitable and can be inconvenient, troublesome, painful, risky and are not cheap.
Penile prosthodontic surgery is a fundamental, time-tested treatment that enables men to get sufficiently erect and have sexual intercourse at any time.
Penis implant surgery is one of the oldest and most effective ways to fix erectile dysfunction. It has been used since 1936.
Inflatable penile prostheses have been used since 1973 and most closely mimic nature. The penis can be flaccid or erect using the implant, resembling the states of a normal penis.
More than 30000 men choose penile implant surgery every year with the biggest percentage of them being Americans.
Penis prosthetic implant surgery restores confidence and sexual relations for men who want a sexual life.
It restores vitality in sexual intercourse with your partner.
Penile prosthesis surgery makes it possible to have vigorous sex as frequently as wanted, as long wanted, with swift recovery time.
Current hydraulic pressure medical devices are state of the art.
The reliability of inflatable implants is very high.
They are completely implanted internally and are invisible.
Function and appearance of your genitalia after surgery are good.
Penile implant surgery is a permanent solution that can greatly improve your libido and quality of life, enabling confident sexual ability that provides an impressive sexual experience for your partner and great satisfaction.
It is an extremely efficient solution for erectile dysfunction due to stress, worry, overwork, depression, hypertension, guilt, lack of self-esteem, age, hormone deficiency and imbalance, diabetes, chronic hepatitis, disc degeneration and cerebral infarction, drugs such as blood clotting inhibitors, alcohol abuse, overweight and obesity, chronic diseases, heart diseases, spinal injuries, prostate cancer, renal inflammation, multiple sclerosis, Atherosclerosis arteriosclerosis, hyperlipidemia, arterial injury, and sedentary lifestyle.
Men who have had penile implant surgery and their sex partners report an extremely high rate of satisfaction — 92 to 96%.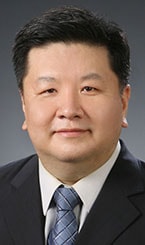 You can get this life-changing penile implant surgery from specialist urologist Dr Kim at the Genito-Urinary Reconstructive Surgery Institute in Seoul. Dr Kim is a regional leader in penile enhancements, including penile implant surgery. He has been a medical doctor for 26 years, a board-certified Urologist for 23 years, and got his PhD in medicine 16 years ago.
Most importantly, for years he was trained in urological surgery in Europe by the legendary Professor Sava Perovic who was invited to lecture around the world about his advanced surgical techniques, particularly "Real Penile Lengthening".
Professor Sava Perovic's mission was to help people enjoy sexual intercourse until a very, very old age and Dr Kim continues to carry out this task.
Surgery is easy and convenient to arrange and competitively priced.
Dr. Kim's medically-all inclusive, flat-fee surgical package for basic inflatable penile prosthesis implantation using a highly recommended Coloplast device costs US$15000 for cash payments. (add 50% for credit card payments)
With "Real Penile Lengthening" of 1 to 1.5 inches (2-3 cm) the total cost is US$20000.
Prices quoted are fixed flat fees that include all costs associated with the surgery, including labor costs, hospital stay, penis implant costs, and postoperative care and management costs.
Patients must arrive at Seoul on the day before surgery for a consultation and physical examination before surgery.
All surgery is performed at the government's National Medical Center.
After surgery, physical exertion such as lifting heavy luggage, climbing, abdominal stress and riding horses, bicycles and motorcycles is severely restricted for two weeks.
Erotic and tactile sensation after surgery are the same as before.
Intercourse can resume after 4 to 6 weeks.
The basic surgery takes 1 to 2 hours and requires 1-2 nights hospital stay with a total time in Seoul of 10 to 14 days.

Penile implant surgery usually causes loss of length. For most surgeons, the loss of length ranges from 2.5-10.2 CM (1-4 inches)!
Dr Kim limits loss of length from standard surgery to only 5 ~ 10 MM (0.19 ~ 0.39 inches).
Or you can choose "Real Penile Lengthening" of 2-3 cm (1 to 1.5 inches) which takes 4-5 hours with 3-4 nights in hospital and 14 days recovery in Seoul.
Sexual intercourse can resume after eight weeks.
Prostheses are designed to be used without problem for the remainder of the patient's life. A percentage of inflatable implants have technical defects.
Coloplast currently offers a lifelong warranty for it's devices.
If the three-piece prosthetic appliance malfunctions, the manufacturer will provide a free replacement but will not pay expenses or surgical costs.
Inflatable penile prostheses have antibiotics embedded into on the surface of the implant to effectively control infection.
Approximately 48% of patients report that the erections provided by penis implants are superior and 50% report that erections are satisfactory.
About 20% of patients with genital disorder recovered by penile prosthetic surgery often feel orgasmic and 75% of patients report that orgasmus is better than before surgery.
Decades ago, 88.6% of 3-piece inflatable penis implant had a lifetime of at least 15 years. Continual improvements of the devices has incredibly improved them, reduced defects, and increased durability.
Malleable penile prosthesis implantation surgery costs US$8000.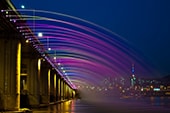 Flights to Seoul from other countries are many and very affordable.
The standard of living in Seoul is high.
Contact us today to improve your quality of life through unrestricted sexual intercourse.